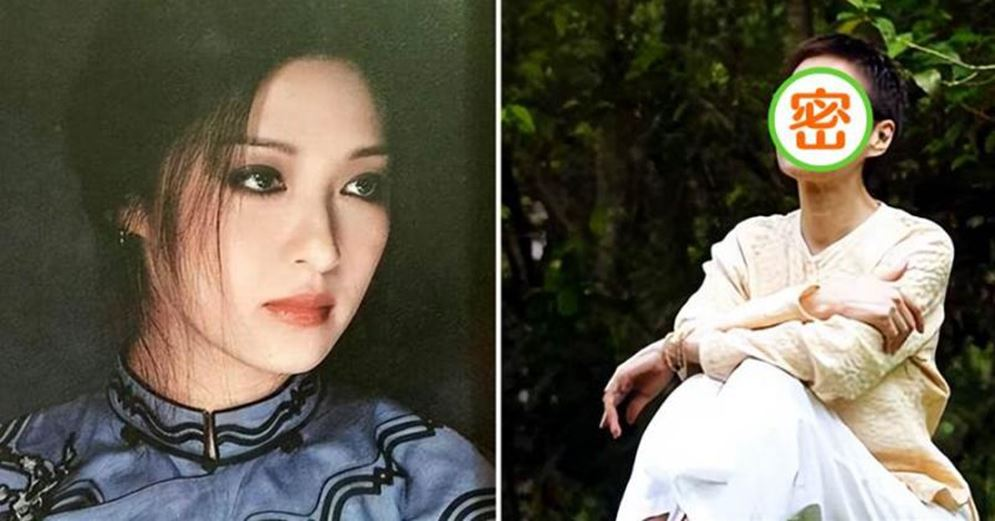 Server Error in '/' Application.
It was not possible to connect to the redis server(s); to create a disconnected multiplexer, disable AbortOnConnectFail. Loading on PING
Description: An unhandled exception occurred during the execution of the current web request. Please review the stack trace for more information about the error and where it originated in the code.
Exception Details: StackExchange.Redis.RedisConnectionException: It was not possible to connect to the redis server(s); to create a disconnected multiplexer, disable AbortOnConnectFail. Loading on PING
Source Error:
Line 46: </div> Line 47: <div class="homePostList"> Line 48: @Html.Action("HomePostList") Line 49: @*@if (SiteHelper.GetDomainId() == SiteEnum.GlobalNews) Line 50: {
Source File: D:\iis_website\www.coco01.net\Views\Home\Index.cshtml Line: 48
Stack Trace:
[RedisConnectionException: It was not possible to connect to the redis server(s); to create a disconnected multiplexer, disable AbortOnConnectFail. Loading on PING] StackExchange.Redis.ConnectionMultiplexer.ConnectImpl(Func`1 multiplexerFactory, TextWriter log) +264 NewShared.Helpers.RedisCacheHelper..cctor() in C:\Users\USER\Source\Repos\NewShared_Malasia\NewShared\Helpers\RedisCacheHelper.cs:17 [TypeInitializationException: The type initializer for 'NewShared.Helpers.RedisCacheHelper' threw an exception.] NewShared.Helpers.RedisCacheHelper.ClearCache(String key) in C:\Users\USER\Source\Repos\NewShared_Malasia\NewShared\Helpers\RedisCacheHelper.cs:54 NewShared.Controllers.<HomePostList>d__4.MoveNext() in C:\Users\USER\Source\Repos\NewShared_Malasia\NewShared\Controllers\HomeController.cs:118 System.Runtime.ExceptionServices.ExceptionDispatchInfo.Throw() +31 System.Runtime.CompilerServices.TaskAwaiter.HandleNonSuccessAndDebuggerNotification(Task task) +60 System.Web.Mvc.Async.TaskAsyncActionDescriptor.EndExecute(IAsyncResult asyncResult) +92 System.Web.Mvc.Async.<>c__DisplayClass37.<BeginInvokeAsynchronousActionMethod>b__36(IAsyncResult asyncResult) +22 System.Web.Mvc.Async.AsyncControllerActionInvoker.EndInvokeActionMethod(IAsyncResult asyncResult) +42 System.Web.Mvc.Async.AsyncInvocationWithFilters.<InvokeActionMethodFilterAsynchronouslyRecursive>b__3d() +72 System.Web.Mvc.Async.<>c__DisplayClass46.<InvokeActionMethodFilterAsynchronouslyRecursive>b__3f() +387 System.Web.Mvc.Async.<>c__DisplayClass46.<InvokeActionMethodFilterAsynchronouslyRecursive>b__3f() +387 System.Web.Mvc.Async.AsyncControllerActionInvoker.EndInvokeActionMethodWithFilters(IAsyncResult asyncResult) +42 System.Web.Mvc.Async.<>c__DisplayClass2b.<BeginInvokeAction>b__1c() +38 System.Web.Mvc.Async.<>c__DisplayClass21.<BeginInvokeAction>b__1e(IAsyncResult asyncResult) +188 System.Web.Mvc.Async.AsyncControllerActionInvoker.EndInvokeAction(IAsyncResult asyncResult) +38 System.Web.Mvc.Controller.<BeginExecuteCore>b__1d(IAsyncResult asyncResult, ExecuteCoreState innerState) +29 System.Web.Mvc.Async.WrappedAsyncVoid`1.CallEndDelegate(IAsyncResult asyncResult) +73 System.Web.Mvc.Controller.EndExecuteCore(IAsyncResult asyncResult) +52 System.Web.Mvc.Async.WrappedAsyncVoid`1.CallEndDelegate(IAsyncResult asyncResult) +39 System.Web.Mvc.Controller.EndExecute(IAsyncResult asyncResult) +38 System.Web.Mvc.MvcHandler.<BeginProcessRequest>b__5(IAsyncResult asyncResult, ProcessRequestState innerState) +43 System.Web.Mvc.Async.WrappedAsyncVoid`1.CallEndDelegate(IAsyncResult asyncResult) +73 System.Web.Mvc.MvcHandler.EndProcessRequest(IAsyncResult asyncResult) +38 System.Web.Mvc.<>c__DisplayClass4.<Wrap>b__3() +18 System.Web.Mvc.ServerExecuteHttpHandlerWrapper.Wrap(Func`1 func) +29 System.Web.HttpServerUtility.ExecuteInternal(IHttpHandler handler, TextWriter writer, Boolean preserveForm, Boolean setPreviousPage, VirtualPath path, VirtualPath filePath, String physPath, Exception error, String queryStringOverride) +1706 [HttpException (0x80004005): Error executing child request for handler 'System.Web.Mvc.HttpHandlerUtil+ServerExecuteHttpHandlerAsyncWrapper'.] System.Web.HttpServerUtility.ExecuteInternal(IHttpHandler handler, TextWriter writer, Boolean preserveForm, Boolean setPreviousPage, VirtualPath path, VirtualPath filePath, String physPath, Exception error, String queryStringOverride) +2320 System.Web.HttpServerUtility.Execute(IHttpHandler handler, TextWriter writer, Boolean preserveForm, Boolean setPreviousPage) +131 System.Web.HttpServerUtility.Execute(IHttpHandler handler, TextWriter writer, Boolean preserveForm) +33 System.Web.Mvc.Html.ChildActionExtensions.ActionHelper(HtmlHelper htmlHelper, String actionName, String controllerName, RouteValueDictionary routeValues, TextWriter textWriter) +593 System.Web.Mvc.Html.ChildActionExtensions.Action(HtmlHelper htmlHelper, String actionName, String controllerName, RouteValueDictionary routeValues) +113 ASP._Page_Views_Home_Index_cshtml.Execute() in D:\iis_website\www.coco01.net\Views\Home\Index.cshtml:48 System.Web.WebPages.WebPageBase.ExecutePageHierarchy() +252 System.Web.Mvc.WebViewPage.ExecutePageHierarchy() +163 System.Web.WebPages.StartPage.ExecutePageHierarchy() +86 System.Web.WebPages.WebPageBase.ExecutePageHierarchy(WebPageContext pageContext, TextWriter writer, WebPageRenderingBase startPage) +107 System.Web.Mvc.ViewResultBase.ExecuteResult(ControllerContext context) +375 System.Web.Mvc.ControllerActionInvoker.InvokeActionResultFilterRecursive(IList`1 filters, Int32 filterIndex, ResultExecutingContext preContext, ControllerContext controllerContext, ActionResult actionResult) +88 System.Web.Mvc.ControllerActionInvoker.InvokeActionResultFilterRecursive(IList`1 filters, Int32 filterIndex, ResultExecutingContext preContext, ControllerContext controllerContext, ActionResult actionResult) +775 System.Web.Mvc.ControllerActionInvoker.InvokeActionResultFilterRecursive(IList`1 filters, Int32 filterIndex, ResultExecutingContext preContext, ControllerContext controllerContext, ActionResult actionResult) +775 System.Web.Mvc.ControllerActionInvoker.InvokeActionResultWithFilters(ControllerContext controllerContext, IList`1 filters, ActionResult actionResult) +81 System.Web.Mvc.Async.<>c__DisplayClass21.<BeginInvokeAction>b__1e(IAsyncResult asyncResult) +188 System.Web.Mvc.Async.AsyncControllerActionInvoker.EndInvokeAction(IAsyncResult asyncResult) +38 System.Web.Mvc.Controller.<BeginExecuteCore>b__1d(IAsyncResult asyncResult, ExecuteCoreState innerState) +29 System.Web.Mvc.Async.WrappedAsyncVoid`1.CallEndDelegate(IAsyncResult asyncResult) +73 System.Web.Mvc.Controller.EndExecuteCore(IAsyncResult asyncResult) +52 System.Web.Mvc.Async.WrappedAsyncVoid`1.CallEndDelegate(IAsyncResult asyncResult) +39 System.Web.Mvc.Controller.EndExecute(IAsyncResult asyncResult) +38 System.Web.Mvc.MvcHandler.<BeginProcessRequest>b__5(IAsyncResult asyncResult, ProcessRequestState innerState) +43 System.Web.Mvc.Async.WrappedAsyncVoid`1.CallEndDelegate(IAsyncResult asyncResult) +73 System.Web.Mvc.MvcHandler.EndProcessRequest(IAsyncResult asyncResult) +38 System.Web.CallHandlerExecutionStep.System.Web.HttpApplication.IExecutionStep.Execute() +602 System.Web.HttpApplication.ExecuteStepImpl(IExecutionStep step) +195 System.Web.HttpApplication.ExecuteStep(IExecutionStep step, Boolean& completedSynchronously) +128